Level Up Your Outdoor Living Space
There are lots of ways to bring up the luxury a notch or two in your outdoor living space. Warm fires, refreshing water features, and extra functional features offer added comfort and convenience.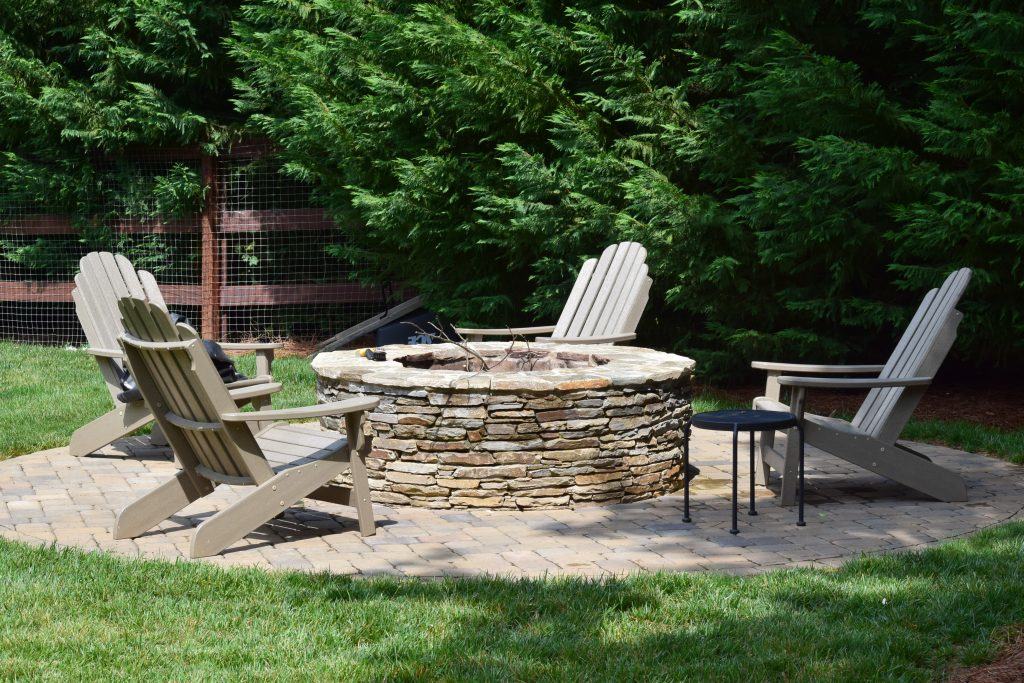 An increasingly popular outdoor space feature is the fire pit. Everyone loves to sit around a fire pit for evening conversation and smores. There are wood burning pits, propane fire bowls, and fire pit tables (essentially fire bowls built into a small table.)
Fireplaces in an outdoor living space exude warmth, comfort, and ambiance. Similar to a fire pit, outdoor fireplaces are wonderful places to gather and relax outside your home.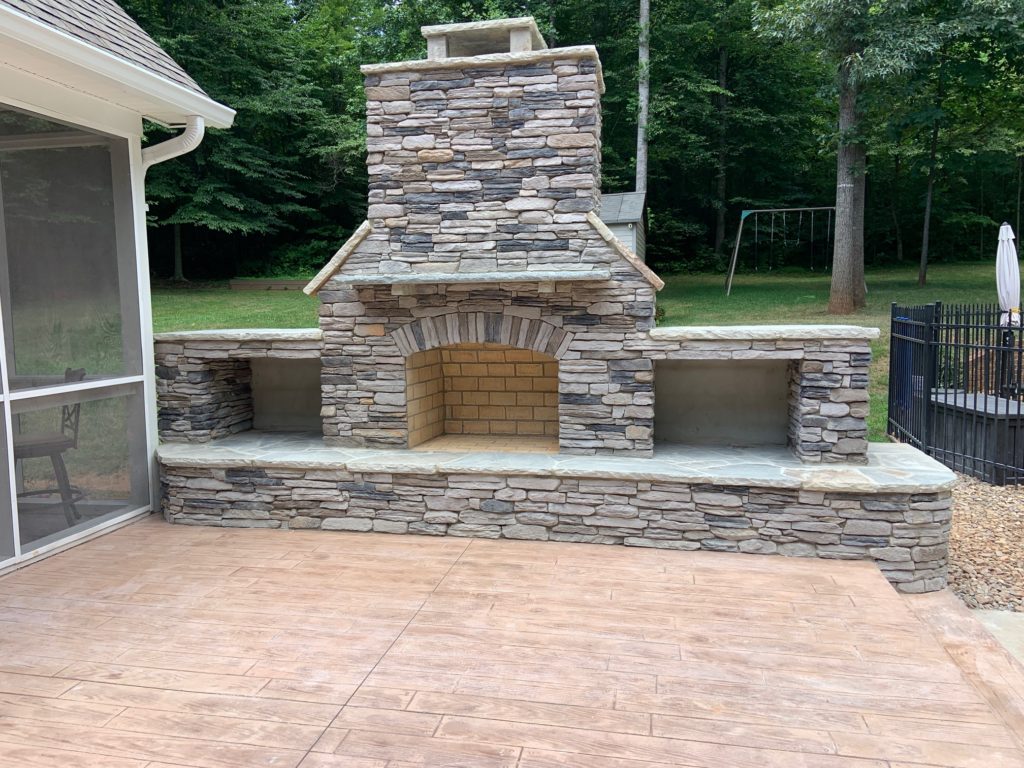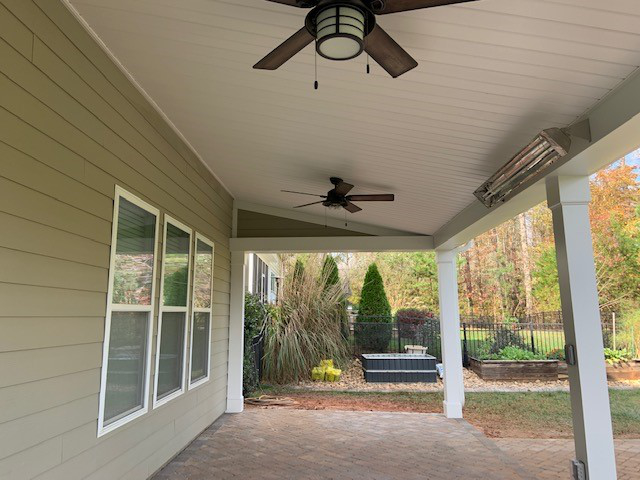 You can ensure fresh air and stay cooler with ceiling fans installed in covered areas. Even in semi-enclosed spaces air can linger and stagnate.
For the BBQ fanatics, this makes top-of-the-list features for an outdoor space. Custom counter space can make a big difference in function and appearance.
Cooking outside is fun and you can easily chat with guests. With options for sinks, cooktops, and even shelves, they can be highly customized.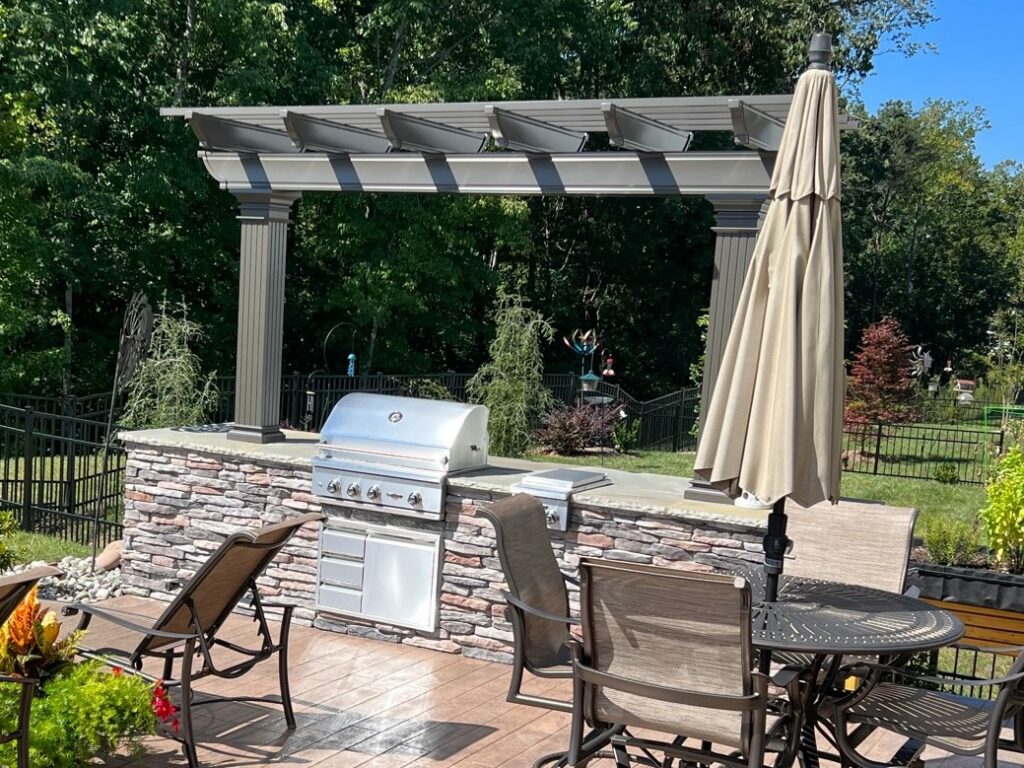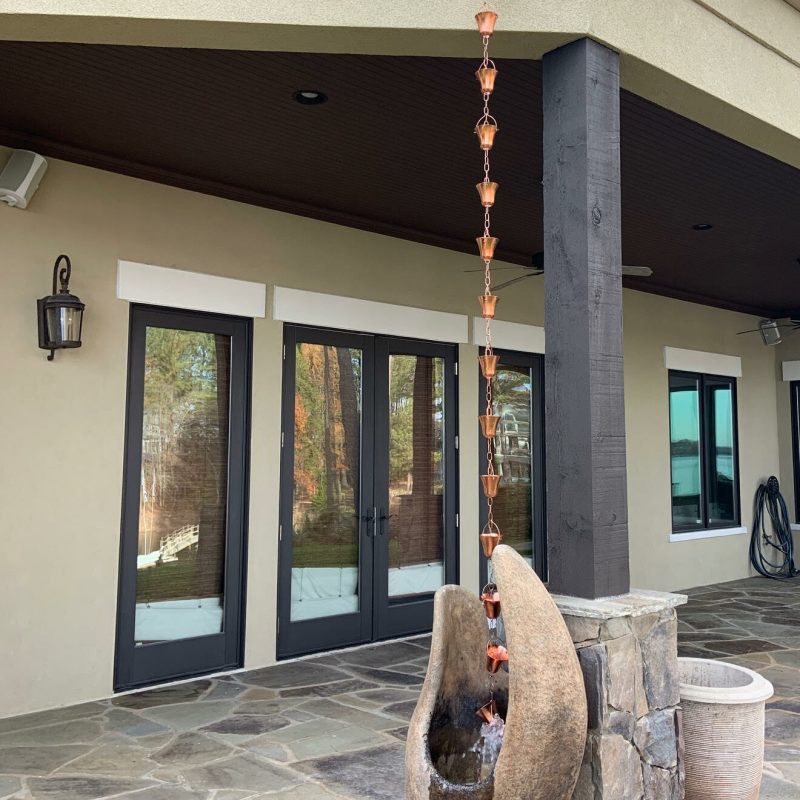 The sound and sight of moving water can foster relaxation and can even lower blood pressure. Add a fountain or design a custom rock water feature to enhance your "unwind" time.
Rain chains are an attractive alternative to traditional gutter downspouts. Rain water running down chains or dripping into a series of cups transforms an element of function into a zen-like water feature.
Built-in storage for outdoor game gear, bench cushions, hot tub accessories, and more. This can be a clever clutter fix without adding bulk to a design.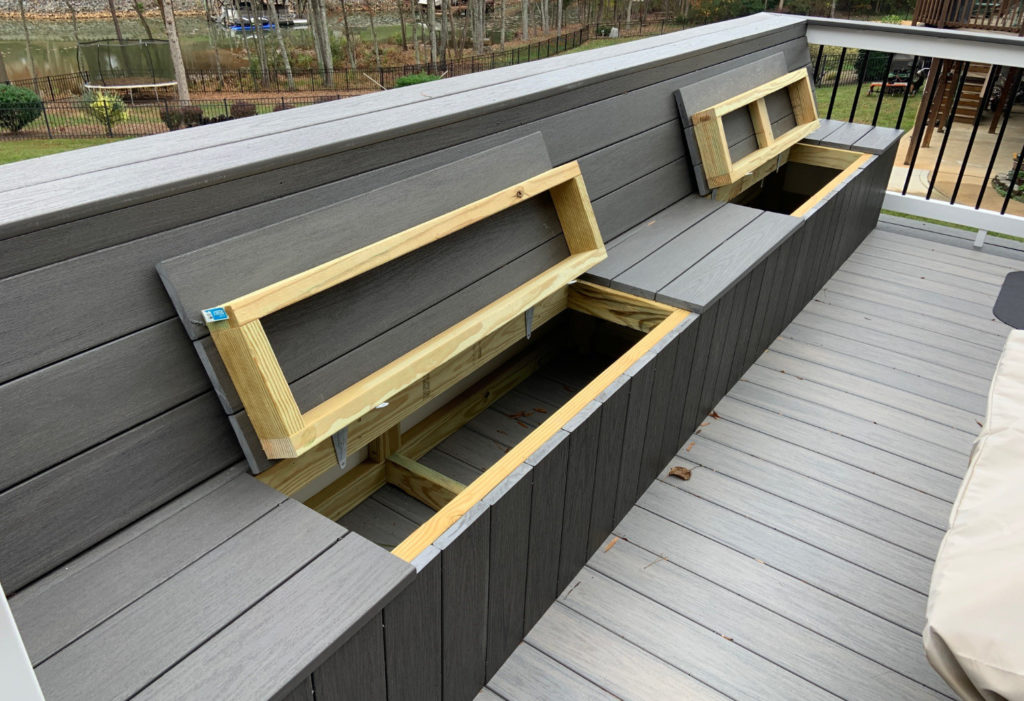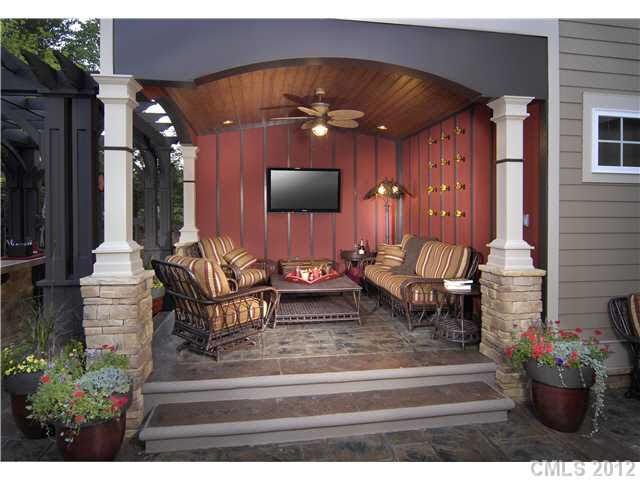 There are different ways to include a flatscreen television in an outdoor space, but obviously, it is key to position them in a place that is protected from the weather.
Depending on your climate and the design of your outdoor space, you will likely need outdoor furniture that resists water, wind, and fading. There are many brands of outdoor rugs as well, that can withstand the weather and sun.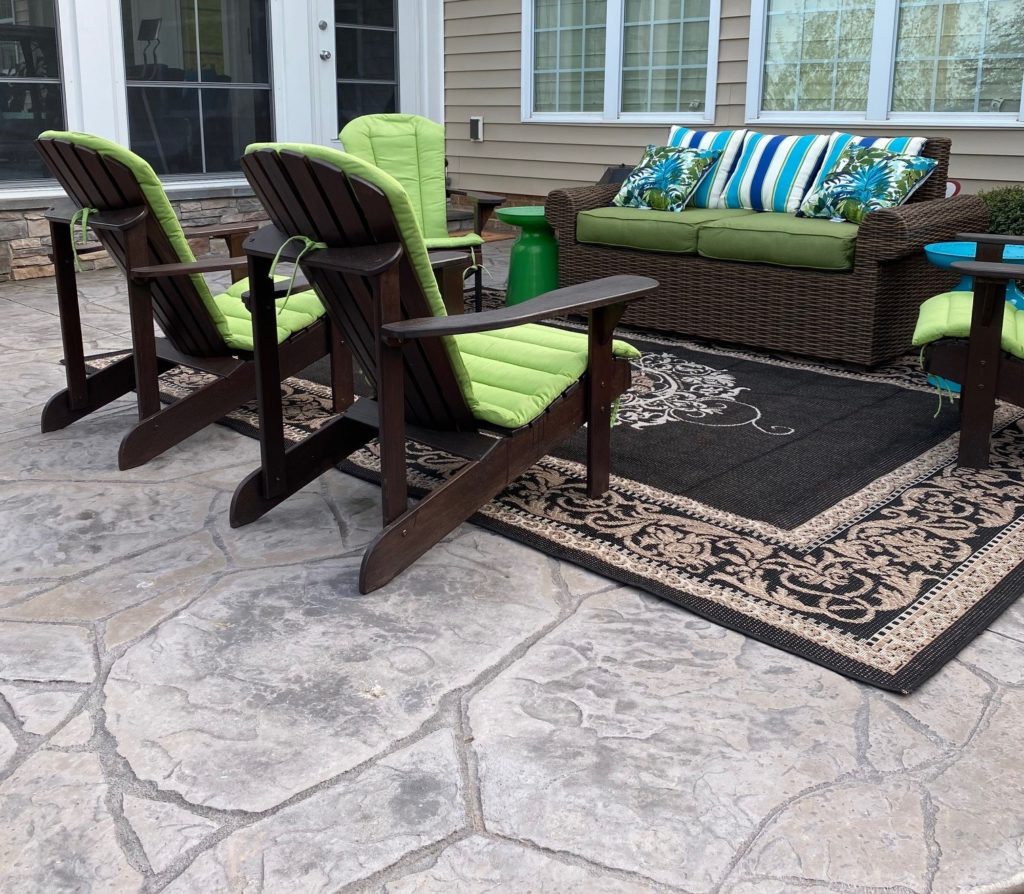 Build with Confidence, Build with JAG
JAG Construction is a full-service contractor serving Lake Norman, Charlotte, Huntersville, Davidson, Mooresville, and other surrounding areas. With over 20 years of experience, our team of professionals can create an outdoor living space that lives up to your dreams.