EXPERTS IN OUTDOOR LIVING SPACES
Let JAG Construction, the leading builder of outdoor living spaces in the Lake Norman area, revolutionize your outdoor living experience. Our services include deck construction, outdoor lighting, outdoor gazebos, outdoor fireplaces, patio construction and more.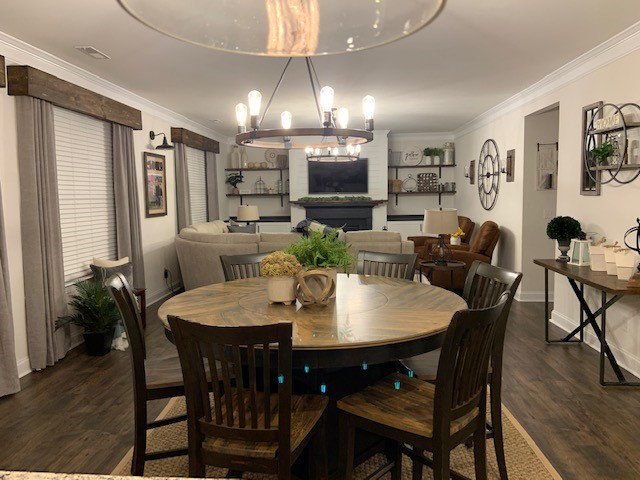 JAG's latest project focused on remodeling this Mooresville home's living room, dining room, and bedroom.
View Project Details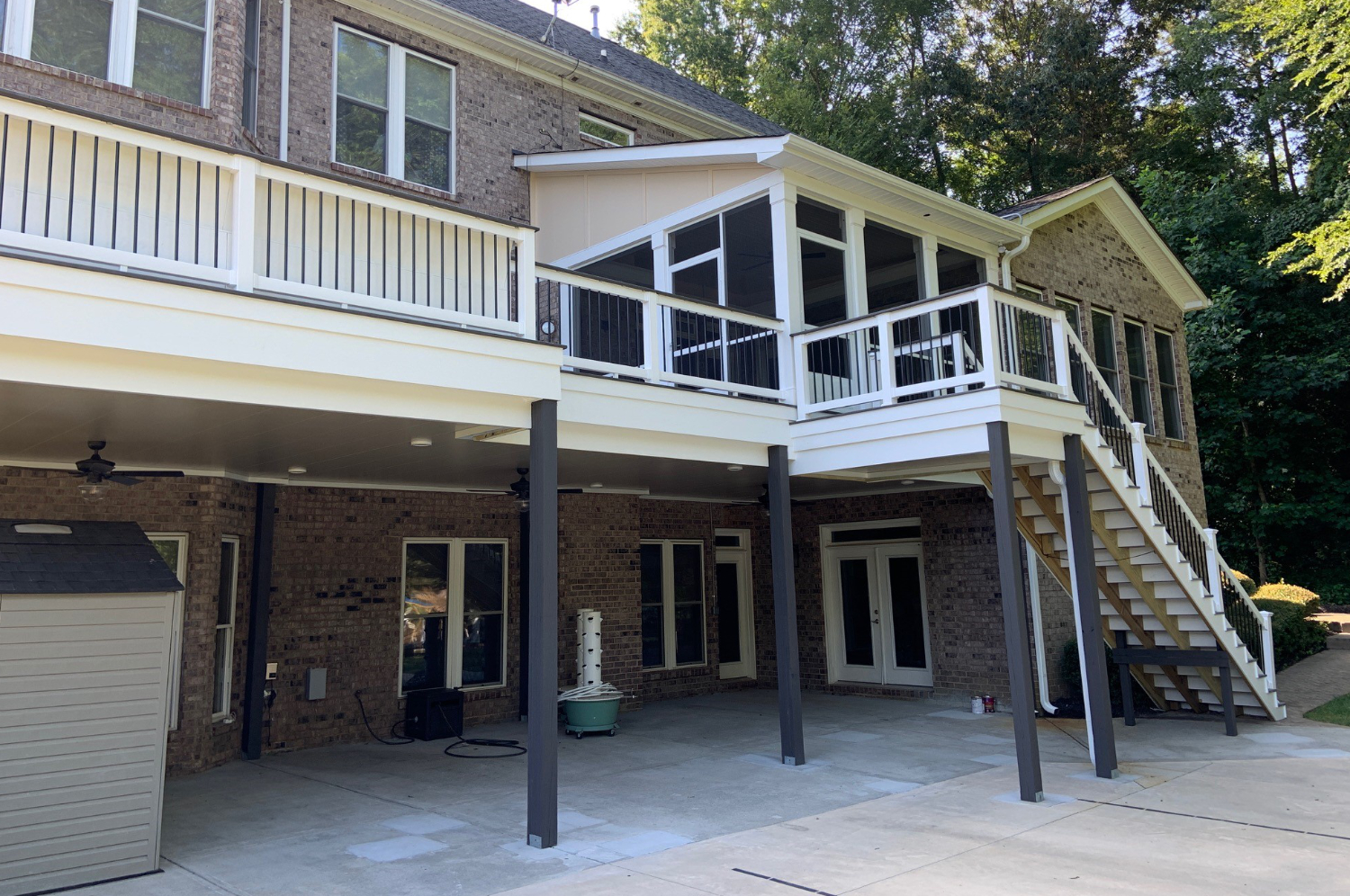 Check out the latest finished project from JAG Construction in Mooresville, NC. Look over the BEFORE and AFTERS to see the full transformation.
View Project Details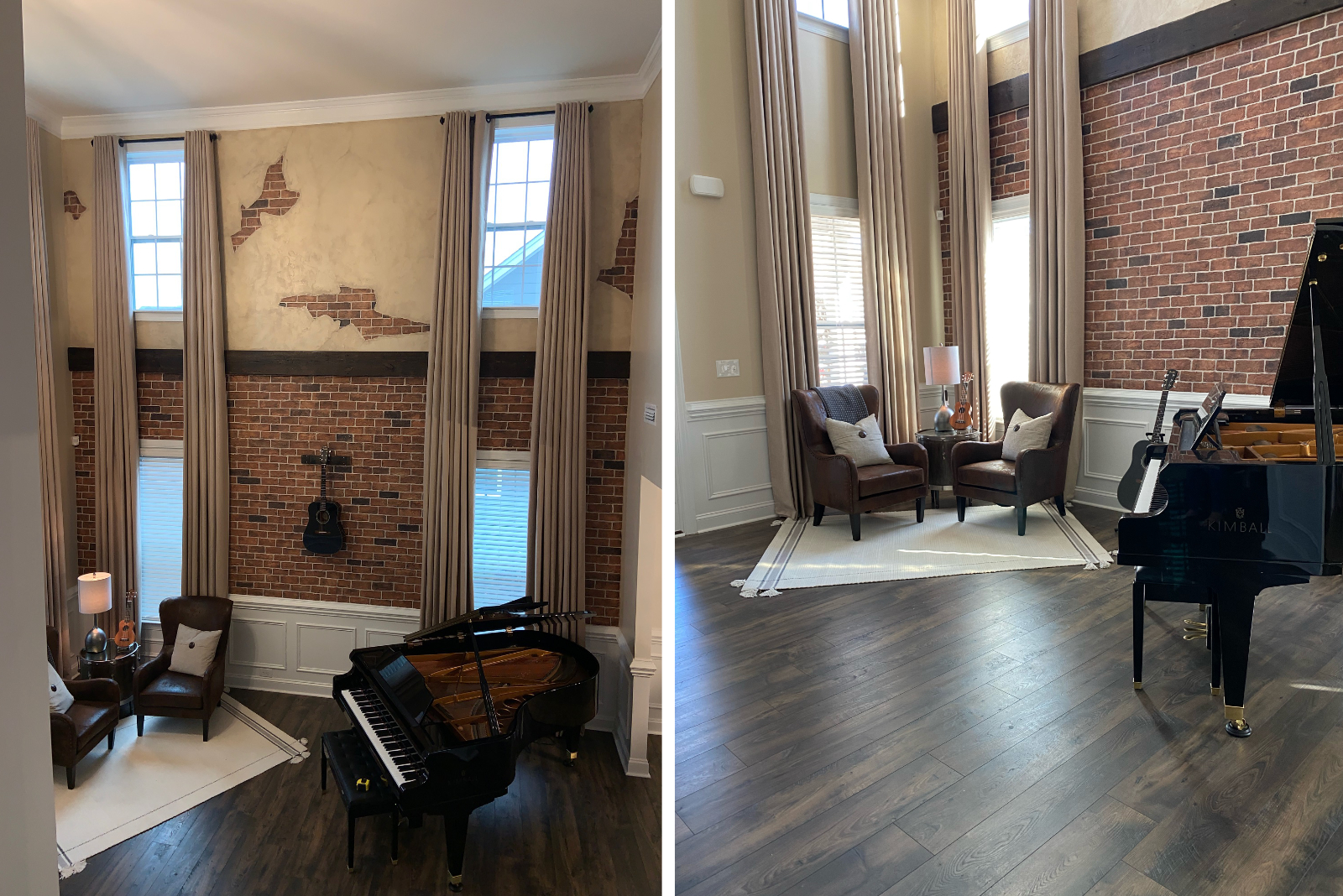 Check out the latest from JAG Construction and this interior remodel job in Mooresville with exposed brick, wood flooring, and a rustic feel.
View Project Details
"My wife and I hired Jag Construction to do a large project for us in our home. From start to finish John was great to work with. Mr. Crowley set proper expectations from the beginning on the scope of the work we were asking for and walk us through each of the decisions we needed to make. In the end we were very happy with the end result. Our expectations on our renovations were exceeded and the timeline that JAG Construction promised was met. I would highly recommend John to anyone considering making a substantial investment in their home. You will not be disappointed."
Kevin C., Lake Norman, NC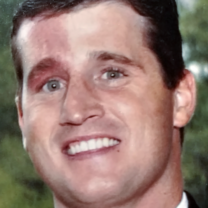 John Crowley, owner of JAG Construction, has over 20 years of residential construction experience as a remodeling contractor and new home builder. He also has a college degree in Building Construction Technology with a concentration in residential construction. John is an unlimited licensed builder and a member of the Lake Norman Home Builders Association and National Home Builders Association. By building a select number of semi-custom homes and custom homes per year, John Crowley is able to work directly with homeowners in designing and building their DREAM home.
Ready to Get Started on Your Dream Project?