Your Trusted Home Remodeling Contractor and Home Builder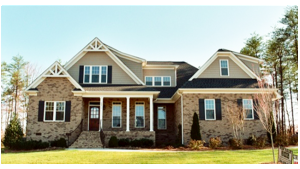 JAG Construction is a full service remodeling contractor and new home builder serving Lake Norman, Charlotte, Huntersville, Davidson, Mooresville, and many other surrounding areas. Whether you are renovating an existing home, building a custom home or adding a new home addition, we guarantee you will receive excellent and quality craftsmanship every time with JAG Construction. Our services include: residential home building, home improvement, home remodeling, existing home renovation, roofing, room additions, porches, decks, and outdoor living spaces. JAG Construction is committed to giving each client the dedicated personal attention no matter the size of the project. Our team understands that we are not just building a new home or renovating an existing home…We are working on a place where your family lives and will treat it as our own.

John Crowley, owner of JAG Construction, has over 20 years of residential construction experience as a remodeling contractor and new home builder. He also has a college degree in Building Construction Technology with a concentration in residential construction. John is an unlimited licensed builder and a member of the Lake Norman Home Builders Association and National Home Builders Association. By building a select number of semi-custom homes and custom homes per year, John Crowley is able to work directly with homeowners in designing and building their DREAM home.