Cornelius Construction Contractor Remodeling & New Home Builder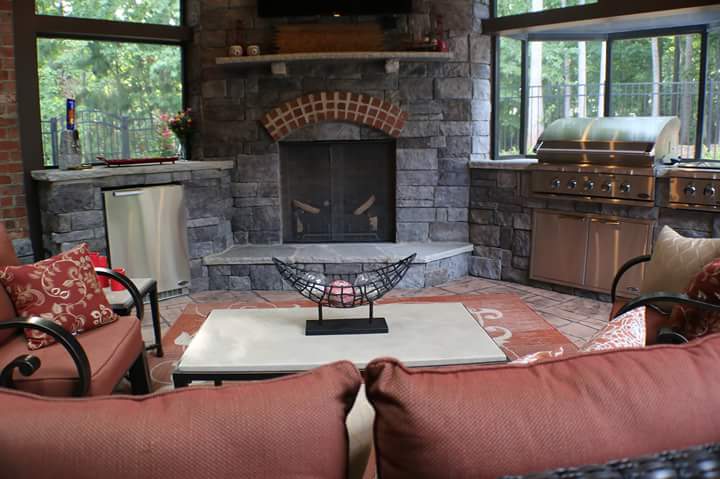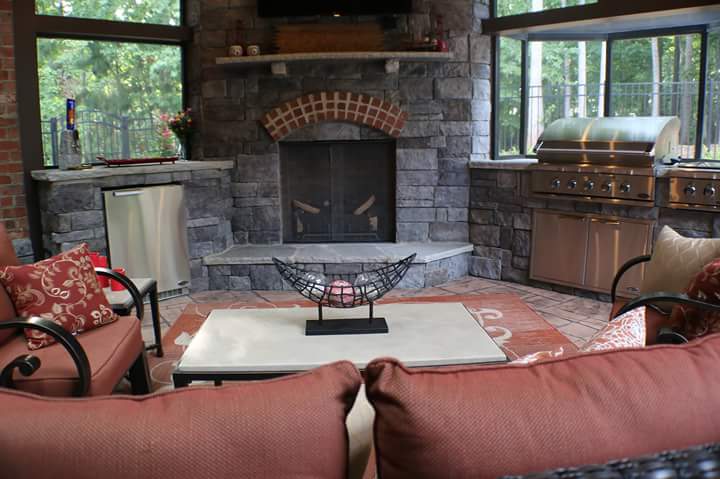 Cornelius is a familiar spot for JAG Construction Corp. Before telling you about JAG, an award winning Home Builder and Remodeling Contractor, and our construction contractor business, we would like to extend a little about the town for those considering relocating here.
Cornelius North Carolina is 20 miles north of Charlotte in Mecklenburg County.  Cornelius is the second youngest town in Mecklenburg County.  The town was named after Joseph Benjamin Cornelius who was a principle stockholder in the local cotton mill in the 1800's.  Cornelius is the most southern point of Lake Norman where the lake and Catawba River meet.
Duke Energy built the Lake Norman dam in 1963 in Cornelius as a source of hydroelectric power.  The newly built lake created 70 miles of shore line in Cornelius.  The population of Cornelius has sure grown from that time to approximately 30,000 residents in 2015.  Some of the more well known employers in town would be Charlotte Mecklenburg schools, Michael Waltrip Racing, Home Depot, Peninsula Yacht club, Harris Teeter and FXI.
Cornelius has several parks including Bailey Road Park, Jetton Road Park, Robbins Park, and Westmoreland Athletic Complex.  The most popular places to live in Cornelius are the Peninsula Country Club, Robbins Park, Sterling Pointe, Admirals Quarters, Magnolia Estates, Enclave, Country Club Shores, Bahia Bay and Waterford Point.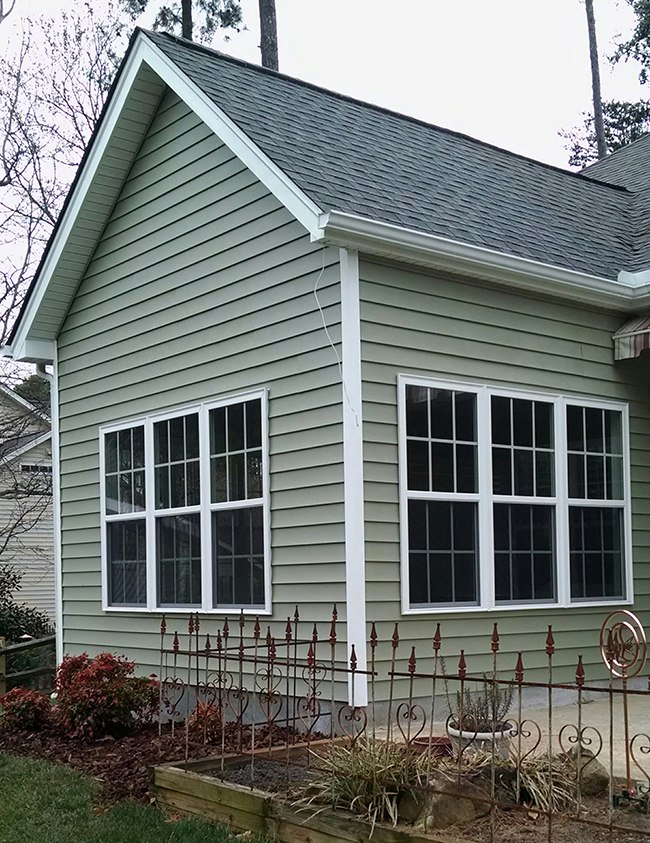 JAG Construction Corp loves to work within the neighboring towns and wants to be your Remodeling Contractor or New Home Builder.  Our primary services consist of Kitchen & Bathroom Remodeling, Sunrooms and Additions or New Home Construction. In addition, we provide many Outdoor Living renovations such as New Porches, and most recently here is an overview of a New Covered Porch in Cornelius.
In the above pictures, the first is a recent porch including stamped concrete, a vaulted ceiling, extruded aluminum screening, a grill screen cage, and a stone fireplace that includes a natural gas fireplace with remote control.  Also included are tongue and groove wood ceiling, 4" can lights, packed out chunky posts, arched top screens, skylights, stainless steel grill and outdoor refrigerator, outdoor TV and ceiling fan.   The second picture is a new room addition to stretch out a small TV room to make it more functional.  We extended the roof to make it look like we were never there.  The room included footing, framing, matching siding, boxing, insulation, drywall, paint, trim, windows, door and more.  Macki W also gave us a testimonial which you can see by going to the next paragraphs to link to his comments.
Our desires are to have not only a result of your dreams, but also a relationship for you to enjoy.  Please review many of our satisfied customer testimonials that we hope you will be a part of.
Please contact JAG, your local Remodeling Contractor & New Home Builder today.