Mooresville Deck & Stairs Project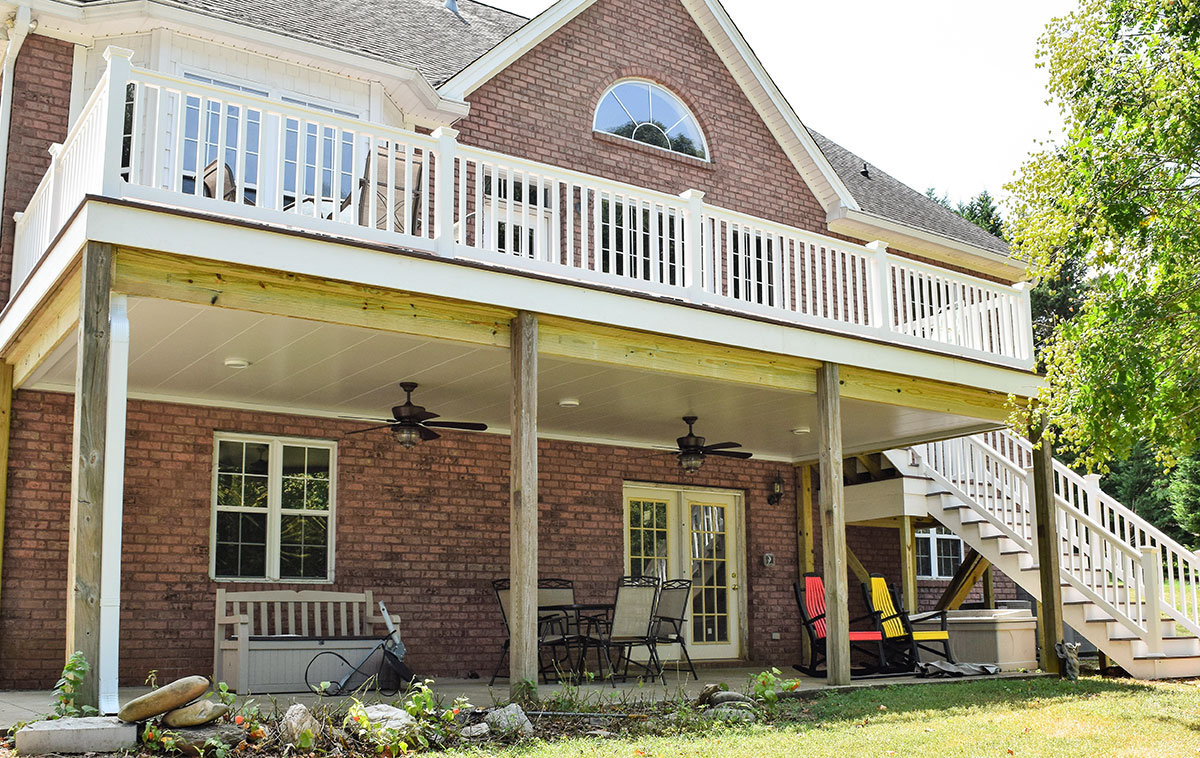 Check out JAG's latest finished project.  This client bought a home in Mooresville on Lake Norman.  Before moving in they wanted to put all new decking, new handrails and add a set of stairs to access their backyard. 
JAG installed all new Wolf PVC decking with a hidden fastener and all new PVC rails.  They also had a concrete slab below the deck that was perfect for a lake front patio but did not want to get wet on a rainy day.  JAG installed a new limited life time warranty ceiling system that is 100% water proof from above.  JAG Construction was hired by this client without ever meeting them.  All the estimating, product selection and contract was done by phone, email and old fashion trust. 
This couple was still living out of state in transition to Lake Norman but put their trust in John Crowley at JAG to give them the new "lip stick" update on their old dated pressure treated deck along with a water proof ceiling below that included water proof can lights and a fan.  Now its ready for furniture!