EZE Breeze Porch in Denver, NC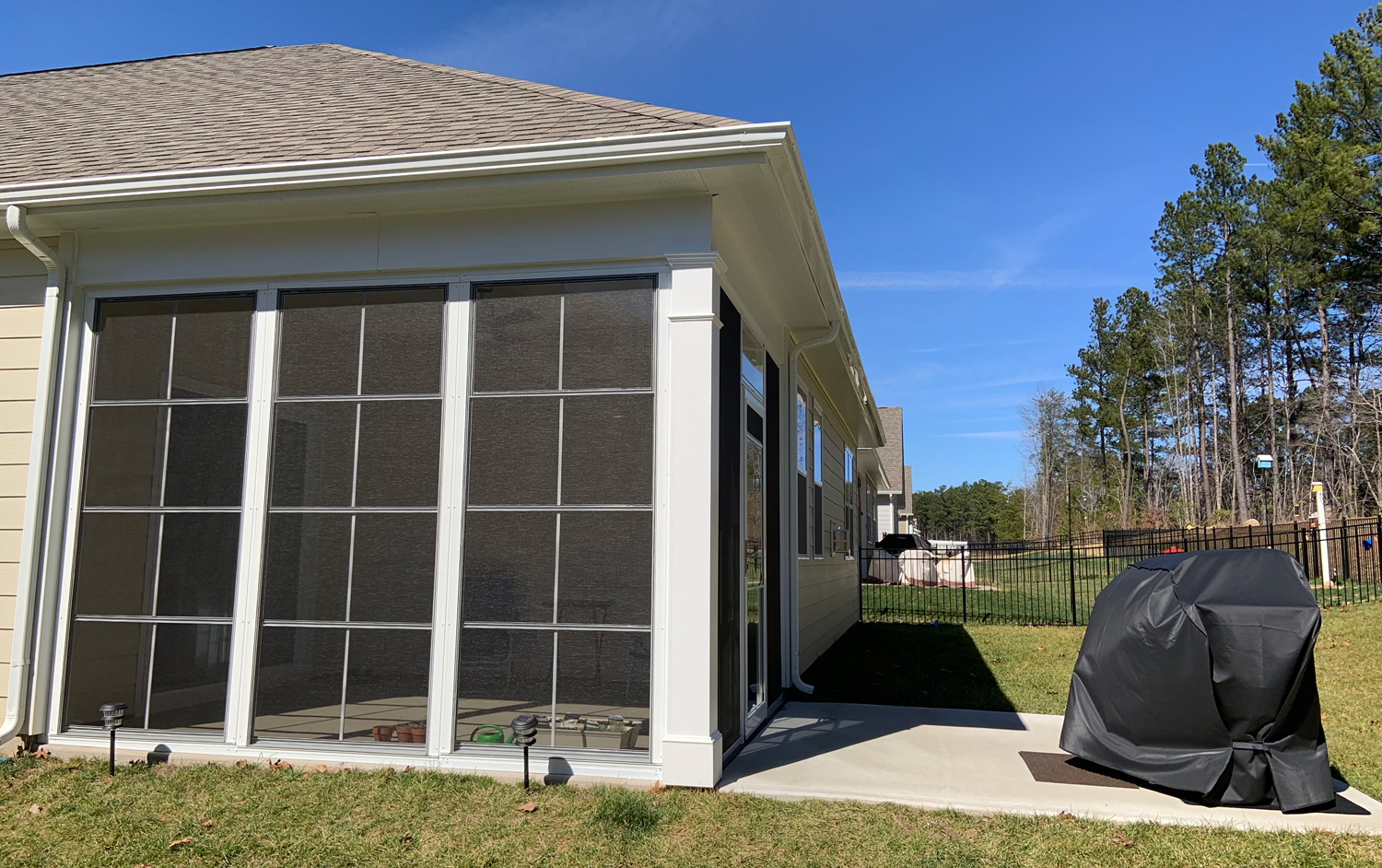 This Denver, NC couple wanted to stay warm in the winter and also keep their porch furniture clean after the grass cutting or pollen season.  JAG suggested an EZE Breeze Porch and it was the right way to go.  The couple is happy to sit out and have coffee without the dust, bugs and are now able to keep warm on a cold wintery day!
Call JAG for your EZE Breeze porch now before the busy construction season starts!
"It was a pleasure working with JAG Construction Corp. John is very easy and pleasant to work with. He is always reachable and promptly answered any questions we had. We cannot be happier with our Eze-Breeze windows which John installed in our porch. Now we can enjoy this room through all the seasons. We will definitely recommend John's company to anyone. We would like to say big thank you to John and his team for superb quality of work and professionalism."  – Tony and Lina U.