Covered Porch in Mooresville, NC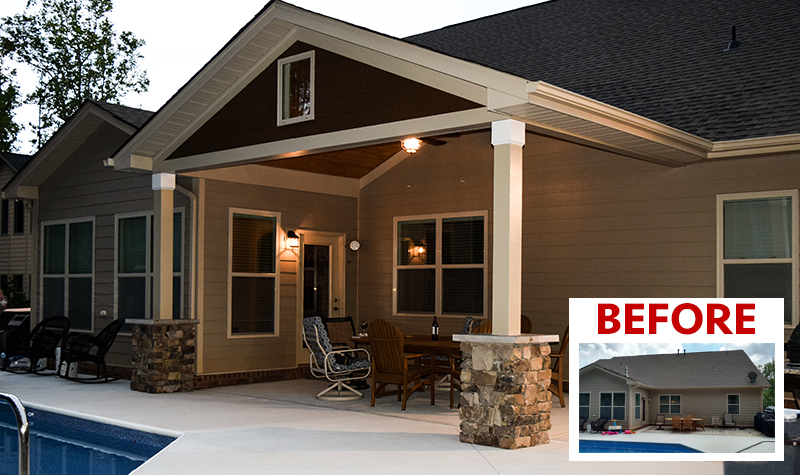 JAG Construction's client wanted to eat dinner or have a glass of wine in the shade while watching their grandkids in the pool.
This project included tying a new porch roof into the double house roof lines to gain shade in the back yard.  All the roof shingles and boxing match the existing house.  Also included is a vaulted ceiling with 1×6 V groove clear pine, a ceiling fan, a picture window for added daylight with chunky columns finished off with natural stone column bases.
When we went by to take a few AFTER pictures, the owners were already out, having a glass of wine enjoying their new shaded backyard.
Review from the Owners
"We are extremely impressed with the outstanding job that John did with our covered patio . All of his contractors were impeccable, courteous and cleaned up after themselves. He truly stands behind his work 100 percent and exceeded our expectations with how he continuously worked with us to provide a gorgeous finished product. Highly recommend Jag and will use again."  – Mark Clark