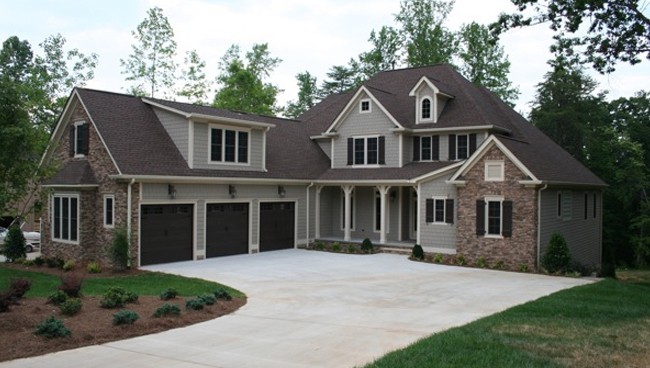 When planning your custom home, you need a builder who is accomplished at matching your style and who can who can best turn your vision into a reality. Our goal is to build you the finest quality custom home, while providing you with a positive building experience. We accomplish this by always putting you, our customer, first. We don't want your business just for today, we want it for a lifetime.
For over 20 years we have specialized in custom home design and construction, offering clients our expert knowledge and quality craftsmanship. At JAG Construction project expectations are clearly defined from the start. Our comprehensive custom home building process and documented flow of information is the key to an efficient, seamless and rewarding custom home building experience.We feel that clarifying things early eliminates surprise and confusion later, when you start dealing with more specific details.
A distinguishing feature of our home construction process is reviewing your property; and creating detailed specifications (the written details that compliment your plans). Our home building process begins by working with you to develop Preliminary Custom Plans and Specifications in the Planning Phase.
Once those are finalized and the Contract is signed, we advance to Pre-Construction, Construction and finally, the Closing and Warranty phases.