JAG's Backyard Project in Mooresville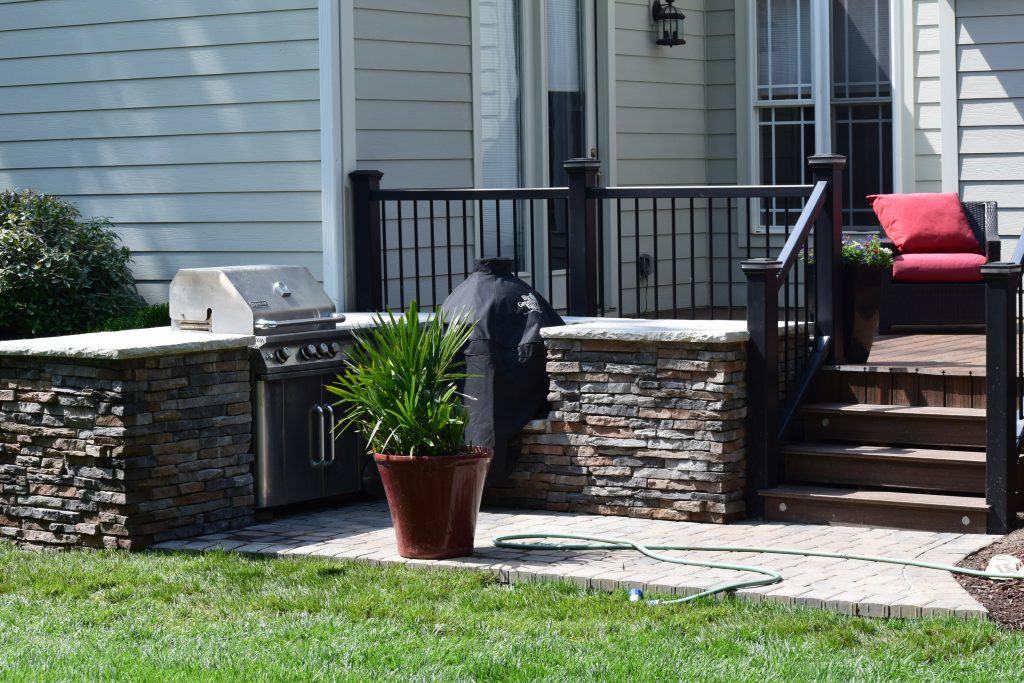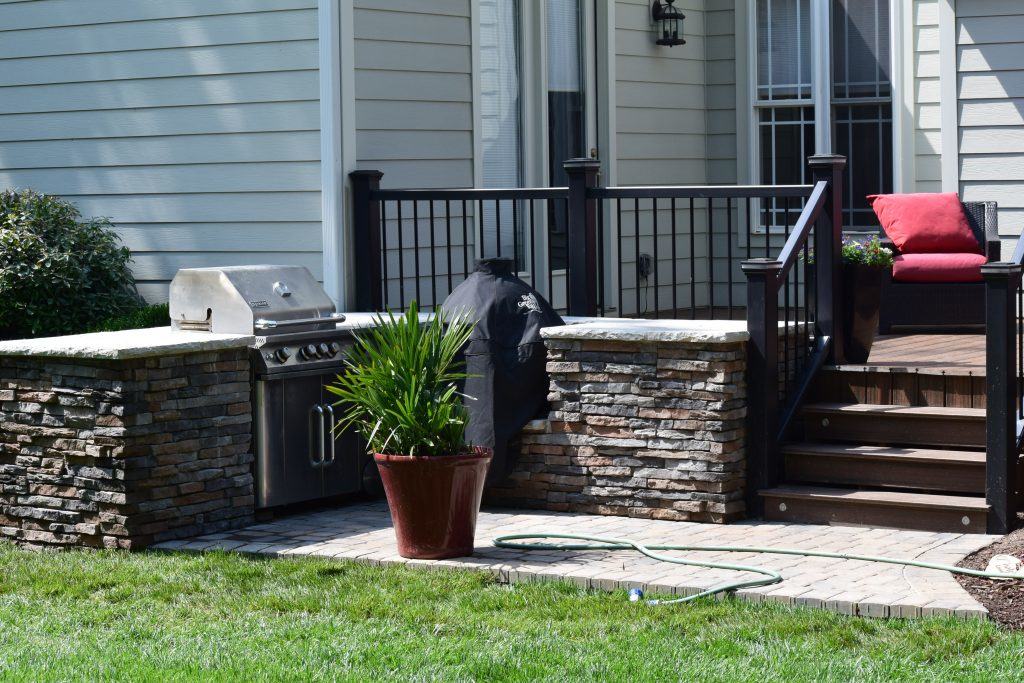 JAG Construction's client was looking for a way to get their grilling equipment off the deck and create more Outdoor Living Space.  JAG helps the client add a grilling patio area and fire pit sitting area outside of the deck adding more usable space in the backyard.  The client wanted to use the original grill and Green Egg (oval shaped with cover on it in the picture so you don't see its' color here).  Included in this project is a paver patio with Pavestone Pavers.  The design is an L shaped grilling area with a stone veneer.  And in the following picture, anchoring the backyard is a fire pit sitting area allowing 3 completely different area of the yard being used as outdoor livable space with a deck, grilling areas and fire pit patio.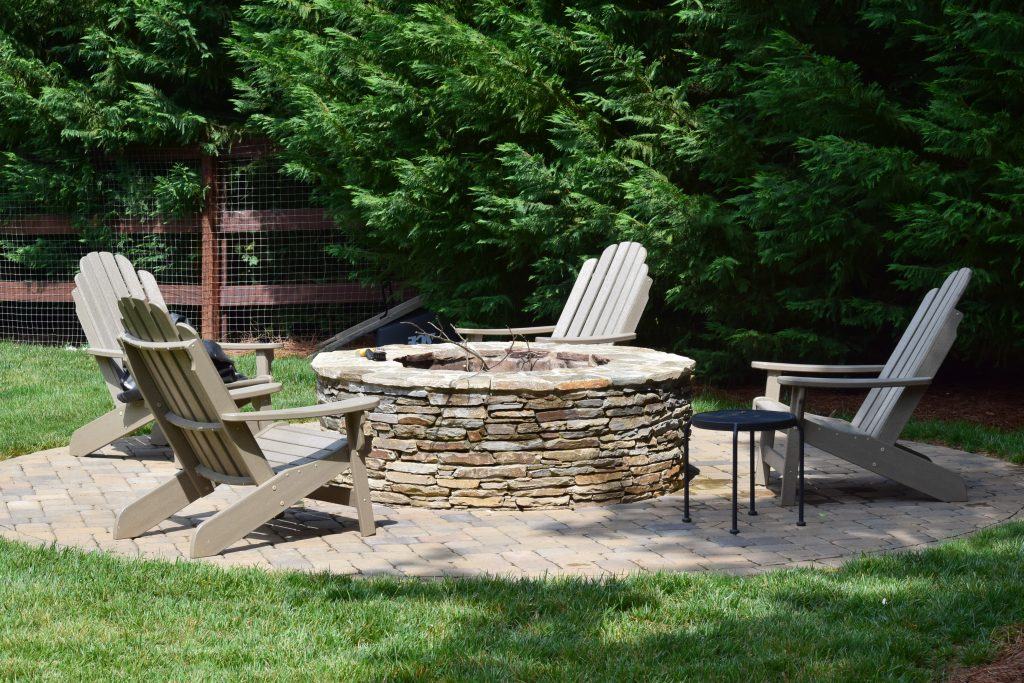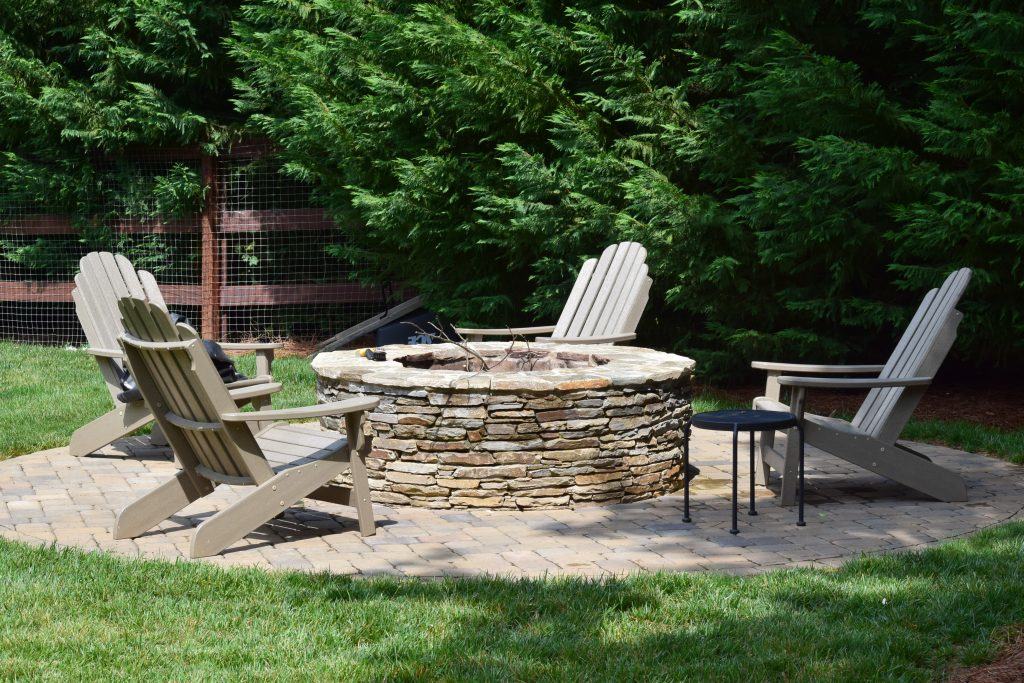 So perhaps you have a lot of Outdoor Living Space that is going unused like this picture below, which is what our client's backyard looked like before we arrived to make the area be more beautiful and useable.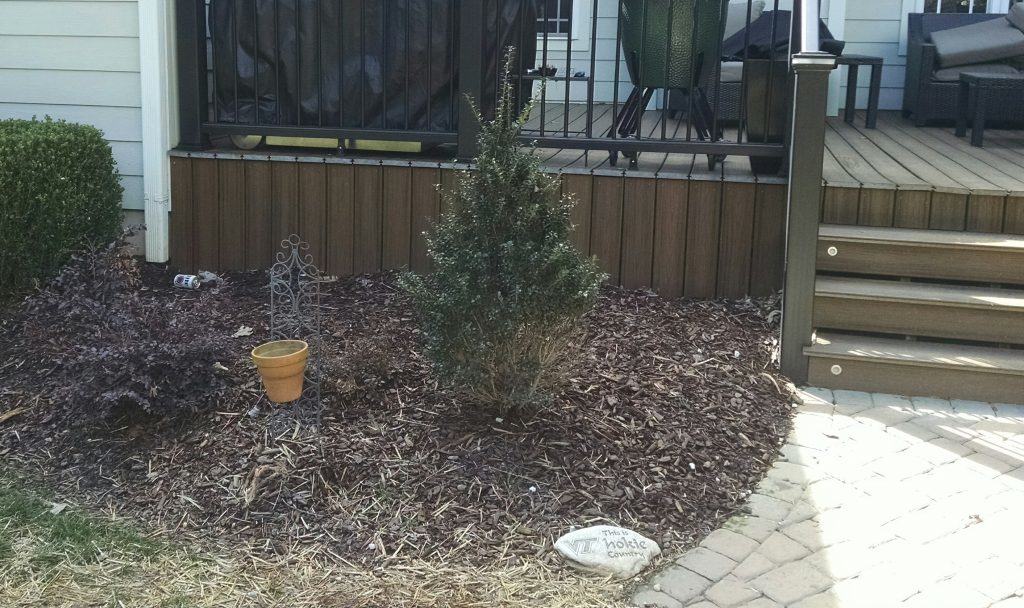 And our customer added the following testimonial.  
"With my architectural background, I knew I needed a competent contractor to carefully execute my vision for a backyard living space.  After visiting several projects in our neighborhood, I knew we had to go with JAG Construction.  They gave us the mixed material patio/deck we wanted on budget and on time."  – Dane D. and Steve W.