Charlotte and Lake Norman Kitchen and Bathroom Remodeling Contractor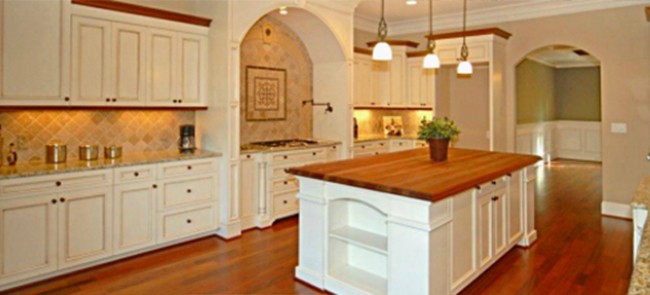 The first and the most important step in starting your kitchen and bath remodeling project will be choosing a contractor you can trust. Whether you're looking for a sleek modern look, something more traditional and elegant, or anything in between, JAG Construction has the experience and advanced training to get the job done right the first time. When turning over your family home to a company you deserve excellent, honest, and quality work.
We provide full-service kitchen and bath design and renovations. When you choose us for your kitchen or bath renovation, you can always rest assured that:
• All our employees have been hand-selected for experience, training and courtesy.
• We will meet any special requests.
• Our designs combine elegance and style with comfortable simplicity and a respect for tradition. We believe in a comprehensive approach to architecture and are as comfortable with modern styles as with timeless classics.
• We will walk through the process with you step-by-step, from the initial meeting to discuss the property to drawings and building consultations.
• We're proud of the relationships we've forged and the role we play in forming our community. We have a tremendous amount of pride in our designs and will work alongside contractors and other design professionals to see your space fully utilized.
Kitchen and Bathroom Services:
• Kitchen and Bath Counter Top Design & Installation
• Kitchen and Bathroom Lighting Design and Installation
• Kitchen and Bathroom Tile Flooring
• Kitchen Wood Flooring or Laminate Installation & Replacement
• Custom Kitchen and Bathroom Cabinet Design & Installation