Charlotte Bathroom Remodeling by local Contractor
JAG Construction is a local Charlotte Remodeling Contractor who was asked by a resident who just received moved to the area to make updates to her new master and secondary bath.
The bathroom remodeling project included demoing the existing shower unit, garden tub, vanity, flooring, wall paper, old mirror, light fixtures and plumbing fixtures and tub window. We gutted the entire bath down to the sheetrock and some areas down to the studs. The client wanted to remove the tub and window to increase shower area. JAG Construction also helped her find space for her request for a linen closet.
The bathroom remodeling job included installing a new smaller window, drywall work, new flooring a new bigger tiled corner shower that included new curbing, new tile, 2 new soap niches, a dual shower head fixture, a leg shaving corner shelf all finished off with new heavy duty 3/8" frameless glass.
Also included in the new work was all new vanity and linen closet cabinets, quartz counter tops, new his and hers under mount sinks, new his and hers faucets. The client also asked for a new ceiling can light and replace all existing light fixtures with new matching brushed nickel fixtures. The bathroom was all finished off with new wall and ceiling paint, a new his/hers full width mirror with custom size wood picture frame. All tile, flooring, fixtures, mirror frame, bath accessories and paint were all picked out by the home owner based on her budget.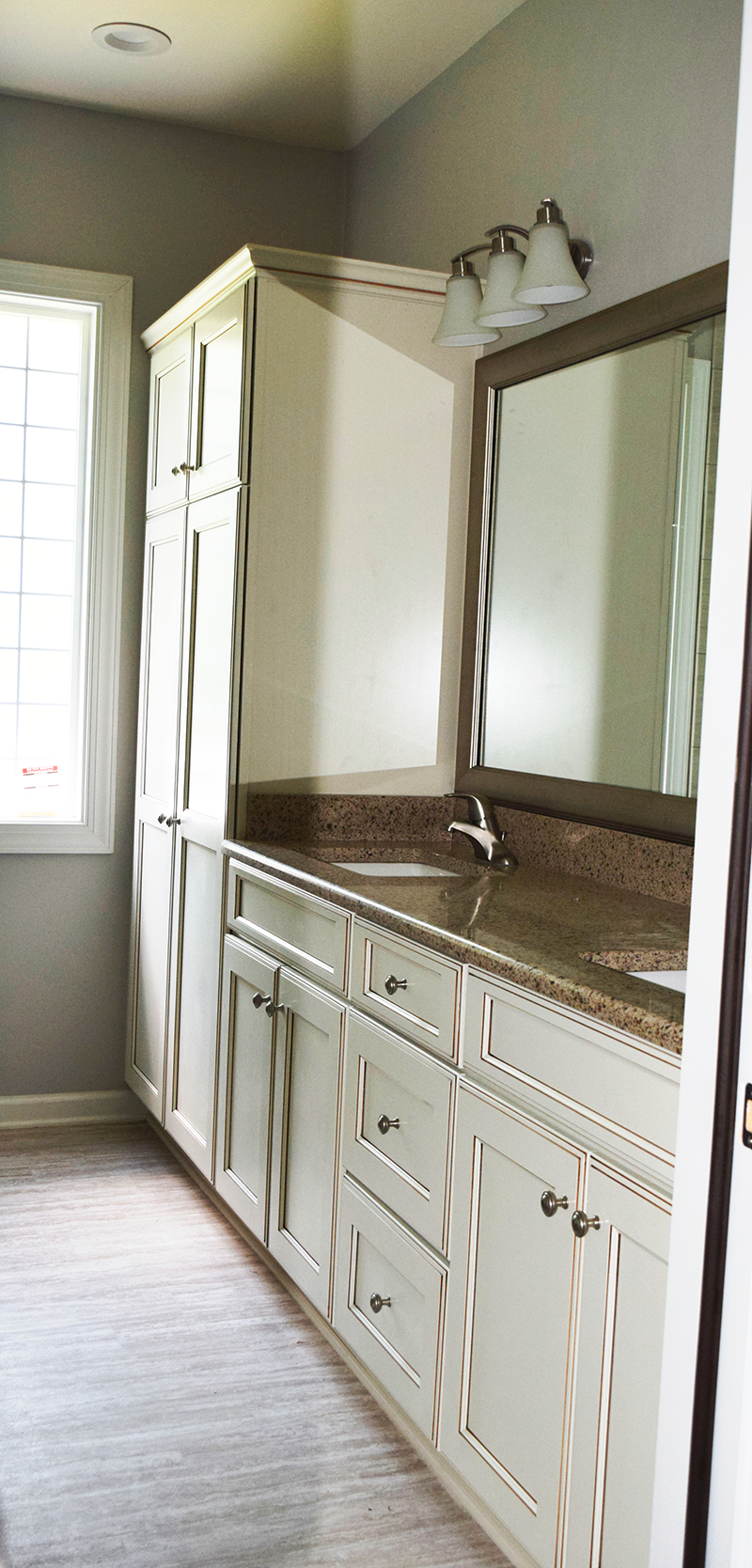 Bathroom Remodeling by local Charlotte Contractor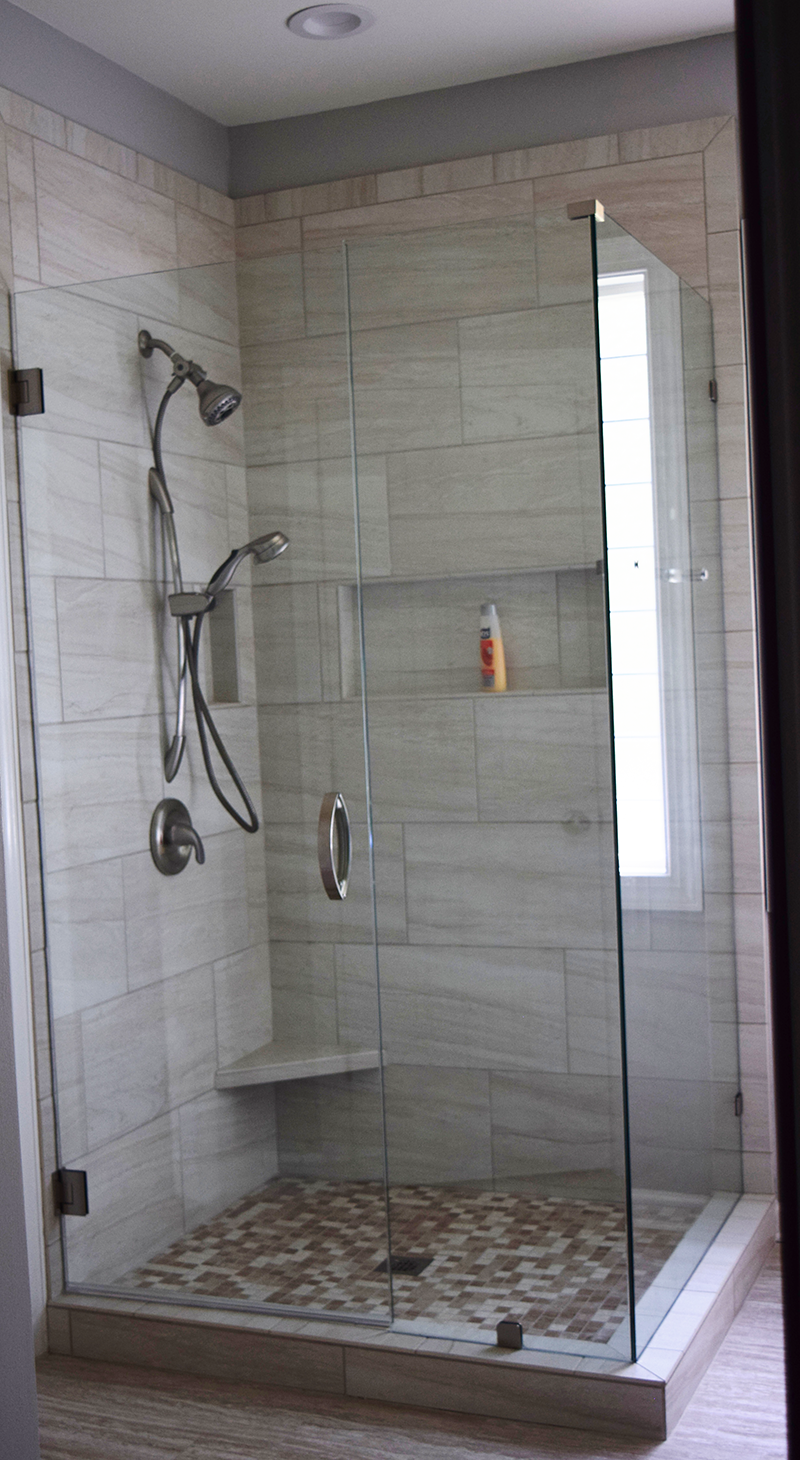 Bathroom Remodeling with new shower by local Charlotte Contractor